COMMITTEES:
LEGISLATIVE COMMITTEE
Support Call Center Legislation | Communications Workers of America (cwa-union.org)
Support the PRO Act for Worker Power | Communications Workers of America (cwa-union.org)
COMMUNITY SERVICES COMMITTEE
Christmas – Saint Stephens Community House (saintstephensch.org)
CWA HUMAN RIGHTS COMMITTEE
Human Rights are under attack and CWA will not stand for it! We can no longer afford to allow systems of oppression and hatred to create division between us while the 1% reaps the benefits of our hard work. For decades, CWA activists have stood as champions and protectors of democracy and human rights.
We fought for the abolishment of child labor. We fought for equal voting rights for African Americans and Women. We participated in historical movements resulting in the inclusion of people of all races, regardless of their gender, sexual orientation, nationality, religious belief, or socio-economic status.
Though we have made much progress, the unfortunate reality is that there is still a great deal of work to be done.
---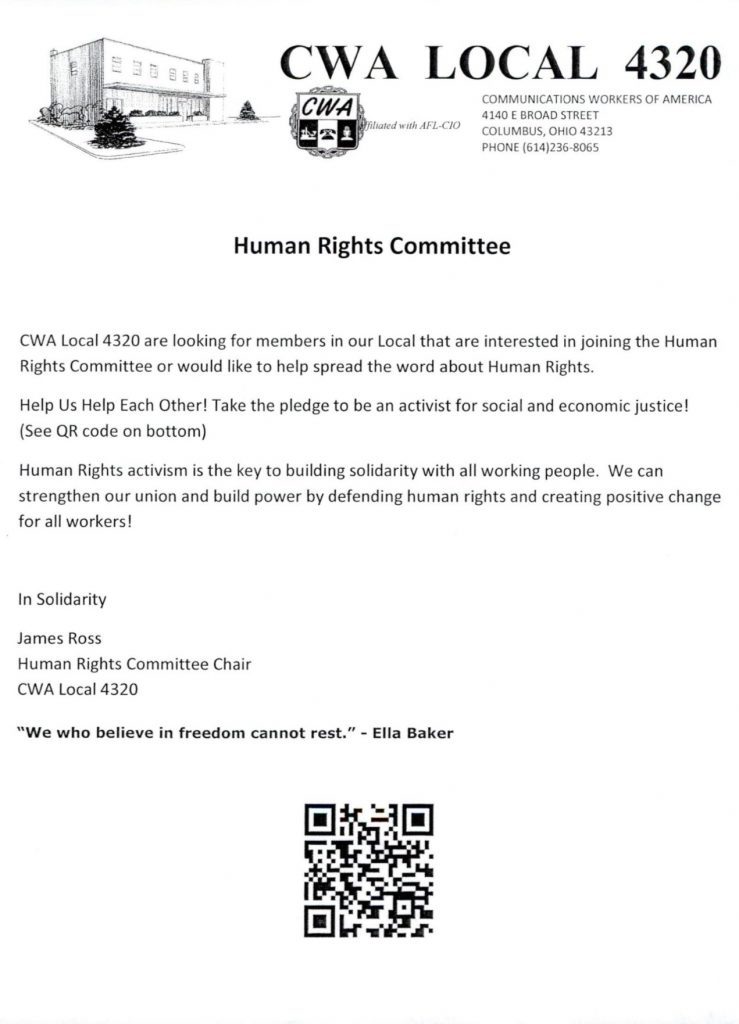 the QR Code below you can click on so fill out form If you are interested in getting involved with Human Rights Issues, please scan the scan or click the QR code below.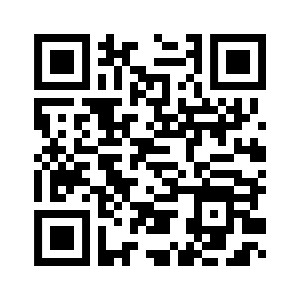 WOMENS COMMITTEE
We have a Blessing Box and Little Free Library located at 4140 E Broad Street. We collect non-perishable food and books to provide to less fortunate in the area. If you have any items to donate, please put items in the donation box at your work location. If you are unable to locate the donation box, please contact your steward.
WORKERS COMPENSATION
If hurt on the job, please contact the Union Hall at 614-236-8065. We have representatives available to take your claim.
RETIREES COMMITTEE
This committee meets the 3rd Thursday of every month at 10am and normally held at the CWA 4320 Union Hall located at 4140 E Broad St.