Retiree Discount Information
Eligible AT&T retirees will be offered a 30 percent discount off  wireless service – an increase from the 19 percent discount.
A few more details about the discount:
30 percent discount on all applicable wireless rate plans and features on up to two accounts

Waived upgrade and activation fees

40 percent off select accessories
 Sisters and Brothers,
Thank you for all your efforts in opposition to Ohio HB 490 and congratulations on your temporary victory.
 The attached announcement from Senate President Faber reflects your efforts. Along with our allies at AARP, the Ohio Consumers Counsel, and the Alliance for Retired Americans, we made hundreds of phone calls, attended hearings, and made numerous lobbying visits. Together, we were able to temporarily stop bad legislation from being passed.
 Our work is not done. We know that HB 490 will come up again in January. The telecom piece may or may not be in it. CWA will be watching closely and keep you posted as this legislation moves forward.
 From Administrative Director Frank Mathews and myself, thank you again and Best Wishes for the Holiday Season and the New Year.
In Solidarity,
 Bill
William Bain Communications Workers of America District 4 Representative 440-333-6363
Statement from Senate President Keith Faber
STATEHOUSE – 
Ohio Senate President Keith Faber (R-Celina) issued the following statement today regarding House Bill 490:
"After consulting with my colleagues, I've decided the Senate will not act on House Bill 490 during this legislative session.  We simply need more time to consider the substantive issues contained in the 264-page document, and time is not our ally in a lame duck session.  Our colleagues in the House had the benefit of eight months to consider the bill between its introduction and passage; we've had it in the Senate for less than three weeks.  I came to this decision reluctantly, as I know many people have worked long hours to move House Bill 490 through the legislative process.  We are absolutely committed to renewing the debate on these important issues at the outset of the new General Assembly in January."
---
When news breaks, you want to know about it. And know what's coming next.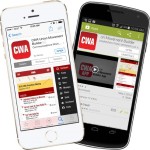 The new CWA Movement Builder App for iPhone® and Android™ is now available. Download it today to receive updates about CWA rallies and event, chances to grow your union, and get breaking news.
Attention: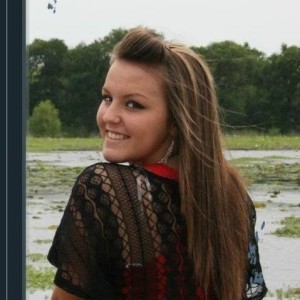 Our thoughts and prayers go out to the family of Brittney (Byford) Russell (19), a Union sister in Dallas, TX Local 6215. She was involved in a fatal car accident on Monday driving home from work after 1am. It was her first day in the field as a U-Verse Wire Technician
ARE YOU READY?
The ATT Contract expires in 9 pay days
ATT has a plan in place: 
Changing work groups and creating division within Union membership
Excessive discipline and intimidation from ever evolving productivity/tech expectation evaluation
Deregulation at a state and national level to break apart the Bell system public trust
Increased contracting out of Union work
The Union can only be strong when we work together. Our plan is:
Encourage members to save at least $100 a payday in case we have to go on strike
Increase participation at membership meetings and Union committee
Give the Union feedback about how we are representing you
BE READY TO STAND STRONG IN 2014!!
Current Officers:
Cathy Mason-Vallance – President
Jay Walther – Vice President
Glen Skeen – Treasurer
Next Union Meeting: February 11, 2015