We are a labor union in Columbus, OH and we represent public and private sectors. Workers should have a voice in the workplace and their employment. A strong labor movement builds a brighter future and stronger economy.
CWA members thanking the Athens County Department of Family Services for their good work in the Community and to oppose Union Busting at the Agency.
AFL-CIO TAKE THE SURVEY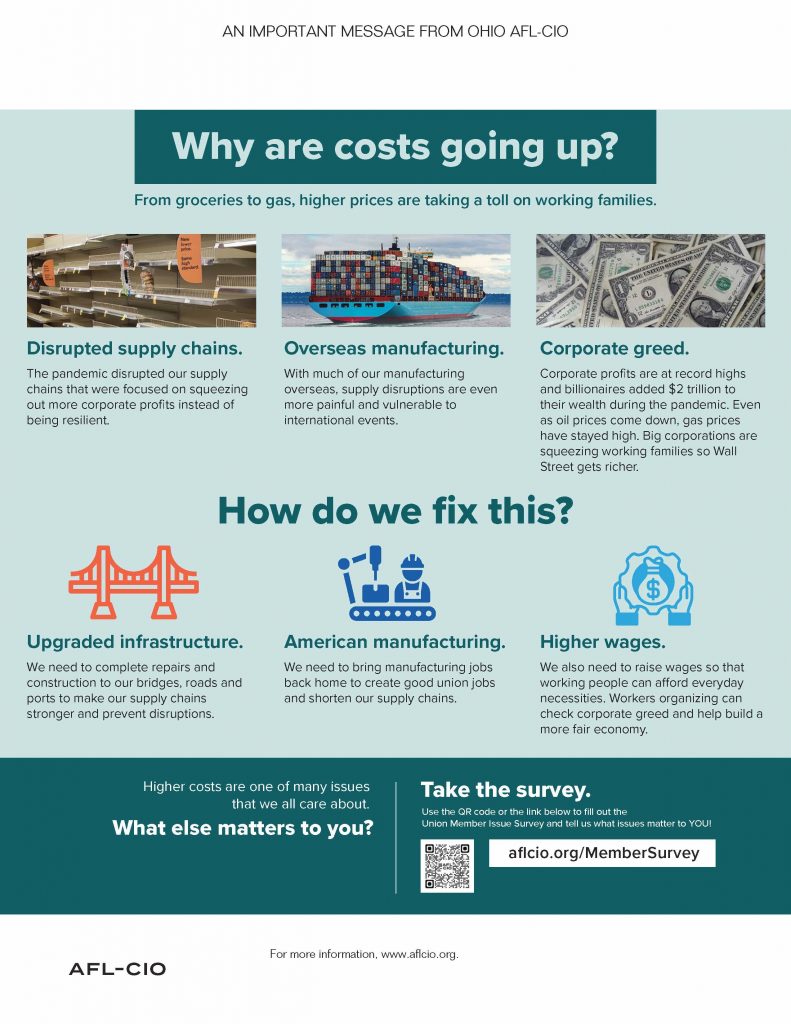 LATEST BARGAINING REPORT
CWA District 4/DirecTV Midwest Bargaining #5
By CWA D4 Today, May 13 – 2:00pm
Share:
Discussions are ongoing with DirecTV to reach agreement on a new contract with the Company
CWA and DirecTV have agreed to extend the current contract until June 11th, 2022. The Union continues to push DirecTV to address the outstanding issues that remain.
Since our last report we have been working to analyze and understand the newly proposed DirecTV benefit plans. As these are new plans and a new company, this is taking a great deal of time and effort to come to an understanding on both cost and design of the plans.
This committee is continuing to fight for a fair agreement that addresses the issues that were communicated to us from CWA members in the Midwest region.
In Solidarity,
Your CWA District 4 Bargaining Team
Tianna Reid-Local 4009
Ray Wunderle-Local 4320
Ron Gay-CWA District 4