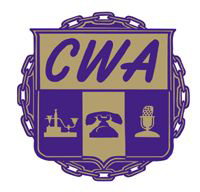 Please take a moment out of your day to make a comment on the PUCO public website concerning AT&T's attempt to abandon the federal Lifeline program that helps eligible Ohioans afford vital phone or internet services. I have listed a link below with more information and at the bottom is where you will go to make your comment on the PUCO site.  After making your comment, please forward the copy of confirmation that the PUCO sends back to those who comment to jsmith@cwa4320.org. Thanks for your support in this action.
https://content.govdelivery.com/accounts/OHPUC/bulletins/1faac09
1) AT&T Ohio identified 10,482 customers that may be affected, by it no longer providing Lifeline discounts, while at the same time ATT received Billions in Tax credits from the GOP Tax Scam.
2) AT&T received beneficial Legislative decisions over the years by offering promises of service commitments and lifeline help to the poor and elderly…now they just want to walk away from those commitments. 
3) Due to expense of landlines phones , many elderly depend on lifeline to even have a dependable phone, cell phones are often not an option because in some areas they often lack dependability.
Those that choose may click here  17-1948-TP-UNC to see the docket….to post a comment asking PUCO to deny ATT's application, click on File a public comment  
Message can be short and to the point, but be sure to ask that the PUCO deny ATT's application to abandon Lifeline customers.
The PUCO will publish online , on the docket, all comments made about ATT's request
Please take a moment out of your day to make this very important call to your Congressman concerning AT&T's use of the tax money that was meant to create more jobs. Thanks you in advance for your support!!!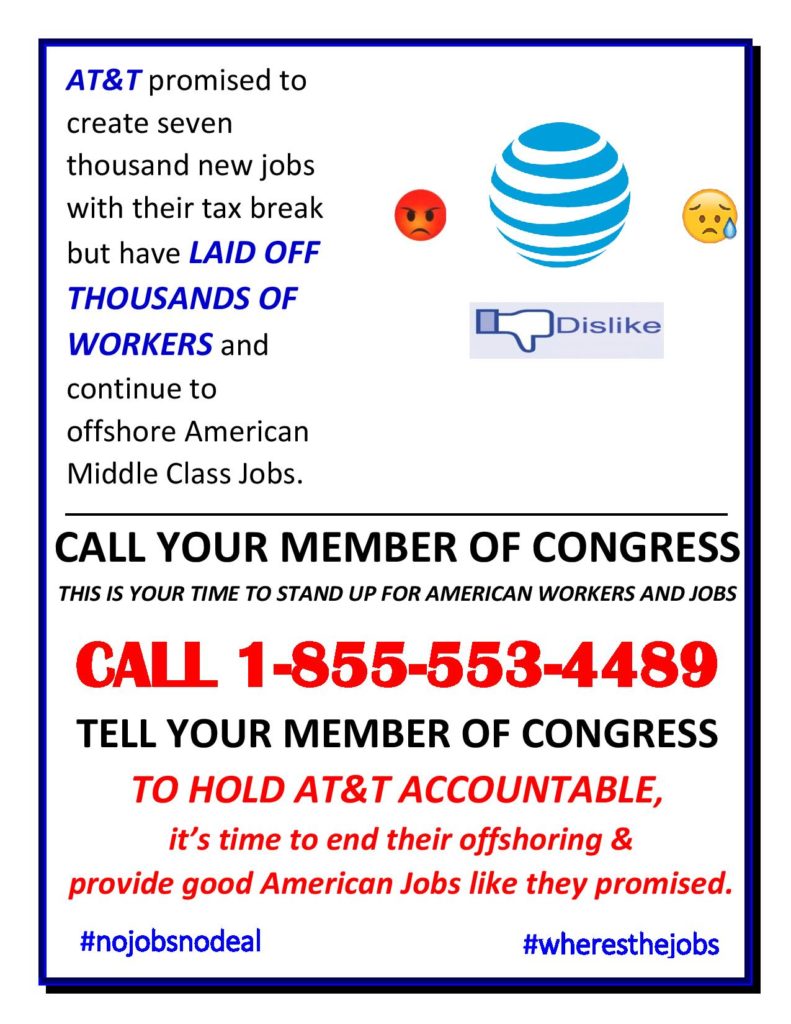 Great Job CWA 4320 Mobility Chief Steward Renee Rouser!!
YOUNGSTOWN
U.S. Sen. Sherrod Brown introduced legislation to keep call-center jobs in the United States.
"Most Americans want to support American jobs by buying American whenever they can and that includes the customer service they get from call centers," said Brown, a Cleveland Democrat.
The U.S. lost 200,000 call-center jobs between 2006 and 2014, said Brown citing statistics from the federal Bureau of Labor Statistics.
"We want and need these good decent jobs in the U.S.," said Renee Rouser of Youngstown, who has worked at an AT&T call center in the city for the past 13 years. "We want to put the money back into our economy. Instead, corporate greed is being put in front of responsible and professional work. We as the employees should not be competing against call centers located in the Philippines, Mexico and other areas."
Brown's bill, the U.S. Call Center Workers and Consumer Protection Act, would:
Give preference in federal contracts to companies that haven't relocated call-center jobs overseas.
Require U.S. companies to identify the location of the call center and allow the customer to be transferred to a call center located in the U.S. if asked.
Require companies to notify the Department of Labor before they relocate call centers and create a public list of companies that outsource call-center jobs.
The list would be maintained by the DOL and be available for public reference, Brown said.
Any companies on the list would be ineligible for federal grants or loans, with an exception for national security or substantial job loss in the United States. Also, federal agencies would also be required to give preference to U.S. employers that do not appear on the list.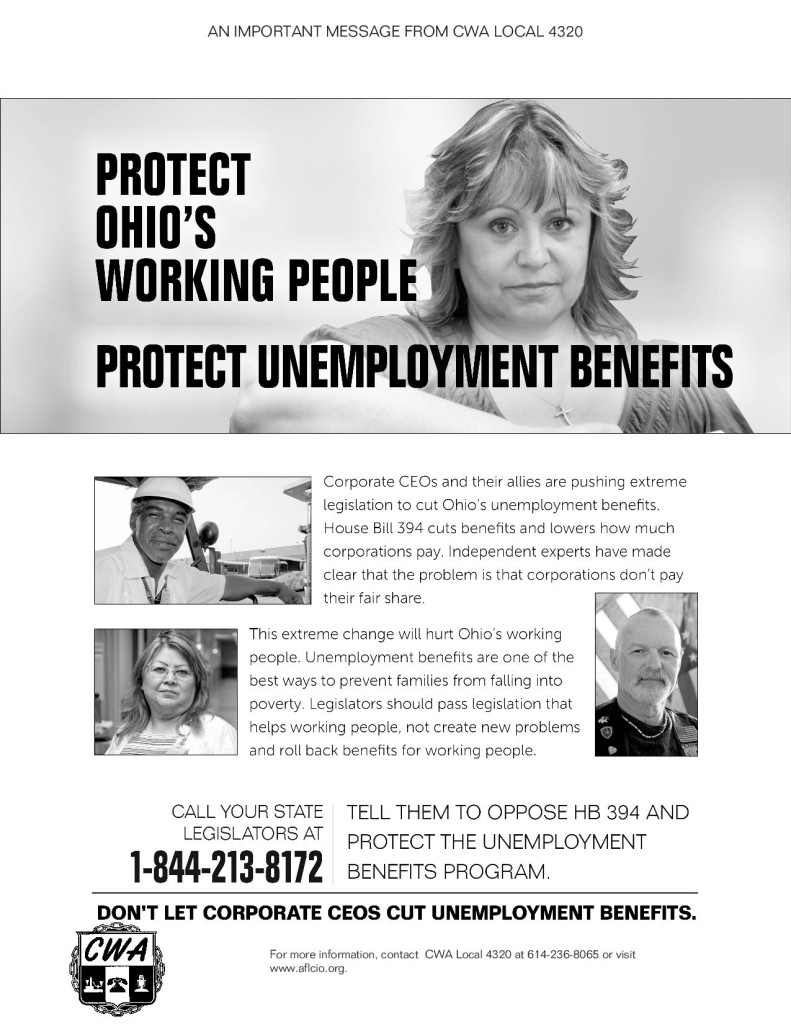 Ted Strickland Still Standing with the Working Class 

 

Important Member Information Concerning the Anthem Hack
Anthem Provides Update on Id Theft Services for Members Affected By Cyber Attack
Consumers will be able to sign up for identity theft repair and credit monitoring services — offered free of charge for two years — beginning Friday at 2 p.m. ET Information on how to enroll will be posted  at anthemfacts.com. (Updated 2/13/2015)
---
When news breaks, you want to know about it. And know what's coming next.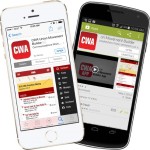 The new CWA Movement Builder App for iPhone® and Android™ is now available. Download it today to receive updates about CWA rallies and event, chances to grow your union, and get breaking news.
Current Officers:
Jay Walther – President
Glen Skeen – Vice President
Todd Banks – Treasurer
Next Union Meeting: July 11, 2018