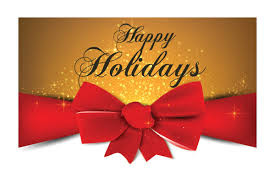 Happy Holidays from the Officers of CWA 4320
Attention: 
Kay II, Karl
1948 – 2017
Karl Edward Kay II, age 68, passed away Monday, December 25, 2017. Employed by Ohio Bell, Ameritech, SBC and AT&T for 42 years, twenty-five of which, he was secretary-treasurer of CWA Local 4320. He was a member of the AFL-CIO Central Body, and a labor liaison for the United Way. Always a champion for Human Rights, throughout his life he was a strong advocate for the less fortunate. He participated in One New Toy, and stood out on many a cold Saturday morning picketing Shell Stations against Apartheid. One of his fondest memories was the opportunity to hear Nelson Mandela speak in person. He was the recipient of the George Meany Scouting Award. A member of the last graduating class of St. Mary's High School, he was also a member of St. Mary Catholic Church Groveport. Karl was preceded in death by his parents, Karl and Helen Kay, his brother Kenneth, and his favorite uncle Robert Proctor. The most wonderful husband and father a person could ever meet, Karl is survived by his wife Sharon, two wonderful sons Stephen and Robert, as well as son-in-law Matthew Wilson-Kay, his mother-in-law Alice Salyer, as well as Aunt Freda and Cousin Lisa Proctor. A firm believer in rescuing unwanted pets Karl is also survived by all his fur babies Susie, Stella, Bucky, Mr. Socks and Dr. Einstein. Visitation will be Saturday, December 30, 2017 from 10:00am until time of the Funeral Mass at 11:00am at St. Mary Catholic Church, 5684 Groveport Rd, Groveport, Ohio 43125. In lieu of flowers, please send donations to Mount Carmel Hospice. Please share at www.orwoodyard.com
Published in The Columbus Dispatch on Dec. 28, 2017
Attention:
To: CWA Members
AT&T has announced a $1000 bonus to all employees because of the GOP tax plan. Our reply:
You can't buy our approval.
The bonus you are touting is the blood money from those you announced termination to 10 days before Christmas. The mass emails you send to the hard working employees of this Company thanking them for their dedication and sacrifice are a mockery.    No amount of praise will numb the damage done to our Brothers and Sisters as they spend the Holidays desperately trying to plan how they will continue to provide for their families.
Do the right thing.
Cancel the planned 1st quarter surplus at AT&T.  Take these tax breaks that you are lavishing praise on and use them to train our Members for the work that is to come. Let your words and your actions speak in unison. The 7000 hard hat jobs you promised can start with not sending over 1800 to the unemployment line come January 2018.
Show the nation that these tax cuts truly will benefit the working families of America.  We are waiting for you to do the right thing.
In Solidarity,
CWA State Council of Ohio
P.S. This "bonus" is a perfect addition for members to add to their strike funds.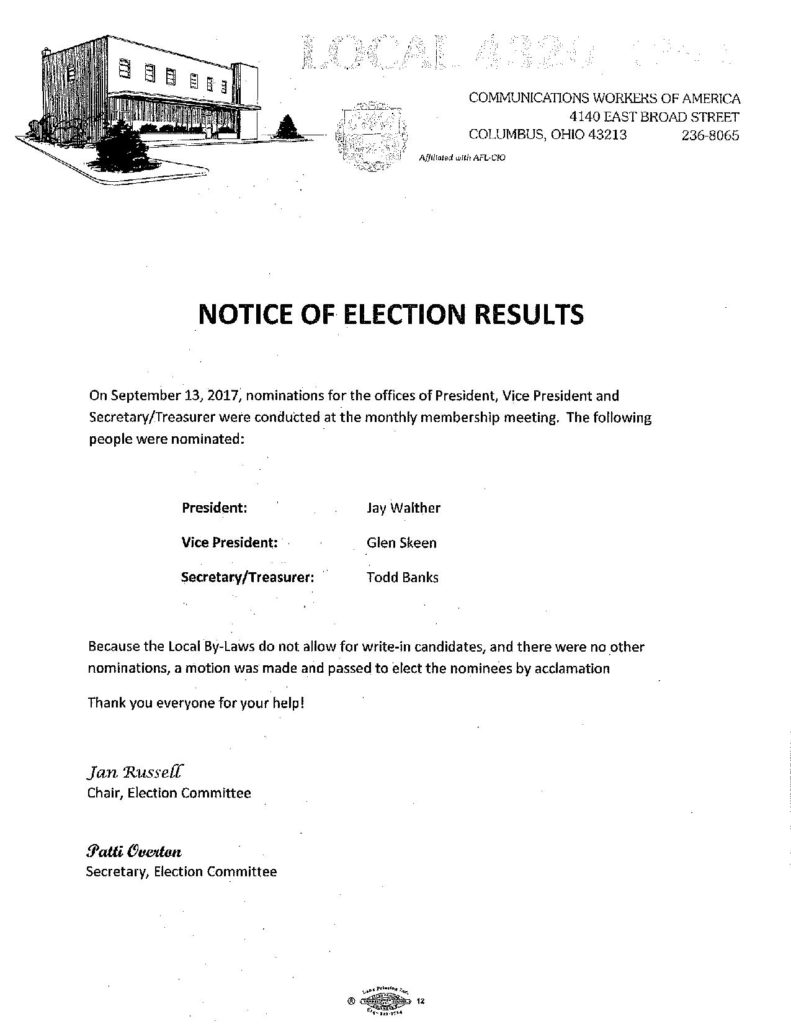 To: AT&T Mobility Members:
Please send any

pictures  of

mobilization activities to the below listed email link.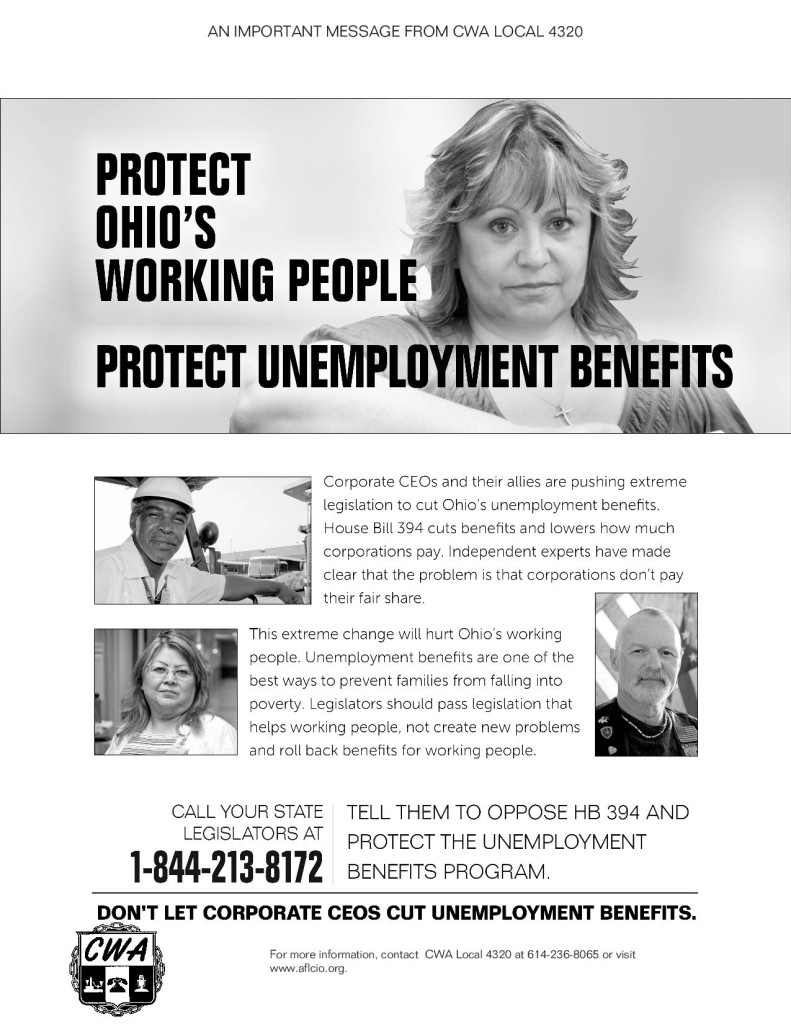 Ted Strickland Still Standing with the Working Class 

 

Important Member Information Concerning the Anthem Hack
Anthem Provides Update on Id Theft Services for Members Affected By Cyber Attack
Consumers will be able to sign up for identity theft repair and credit monitoring services — offered free of charge for two years — beginning Friday at 2 p.m. ET Information on how to enroll will be posted  at anthemfacts.com. (Updated 2/13/2015)
---
When news breaks, you want to know about it. And know what's coming next.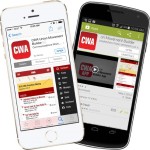 The new CWA Movement Builder App for iPhone® and Android™ is now available. Download it today to receive updates about CWA rallies and event, chances to grow your union, and get breaking news.
Current Officers:
Jay Walther – President
Glen Skeen – Vice President
Todd Banks – Treasurer
Next Union Meeting: January 10, 2018